Fine Art Products
Cutting Boards, Christmas Ornaments, Key Holders, Coasters & Mouse Pads
The perfect gifts for fine western art lovers, on any occasion!
To order, please call (406) 586-1564 or visit our Order Page.
Items displayed below are samples featuring various western artwork by Karen Boylan.
We have more than what's shown, so please contact us if you're interested in a product that features a specific piece of art!
Cutting Boards
$30 each + S/H
Call to order, or Visit Our Ordering Page »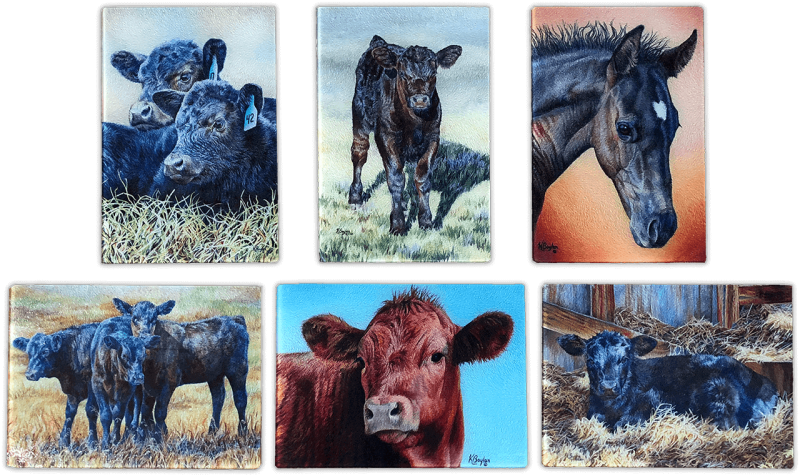 Christmas Ornaments
$10 each + S/H
Call to order, or Visit Our Ordering Page »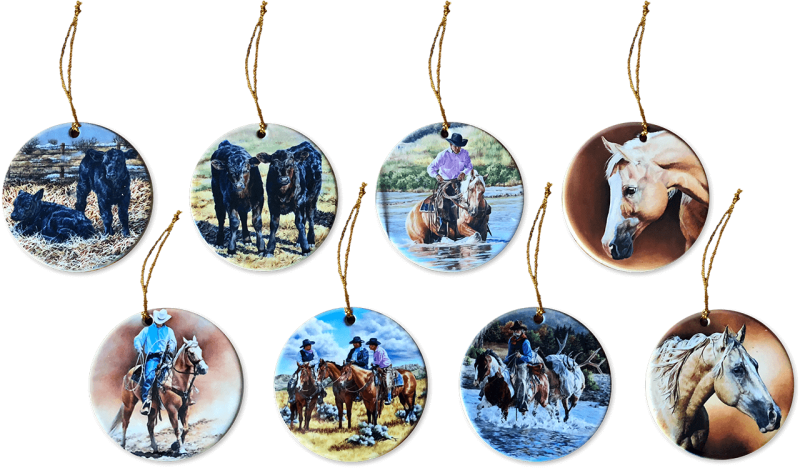 Drink Coasters
$5 each + S/H
Call to order, or Visit Our Ordering Page »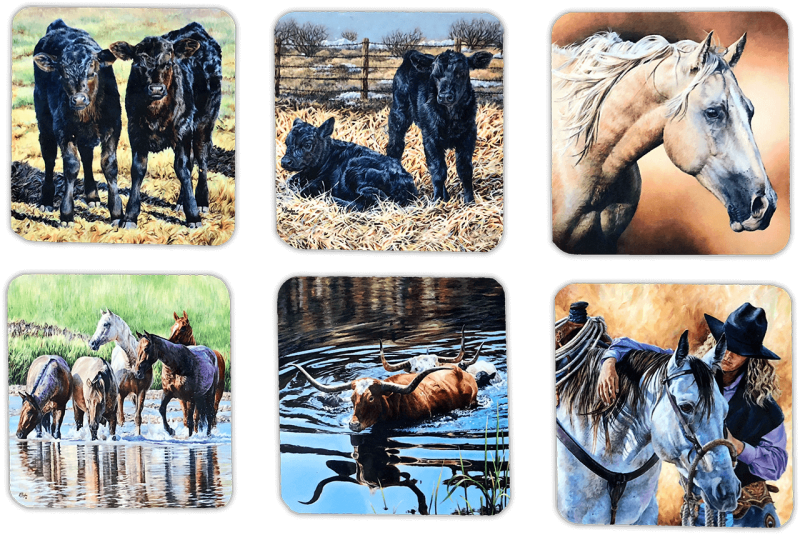 Key Holders
$28 each + S/H
Call to order, or Visit Our Ordering Page »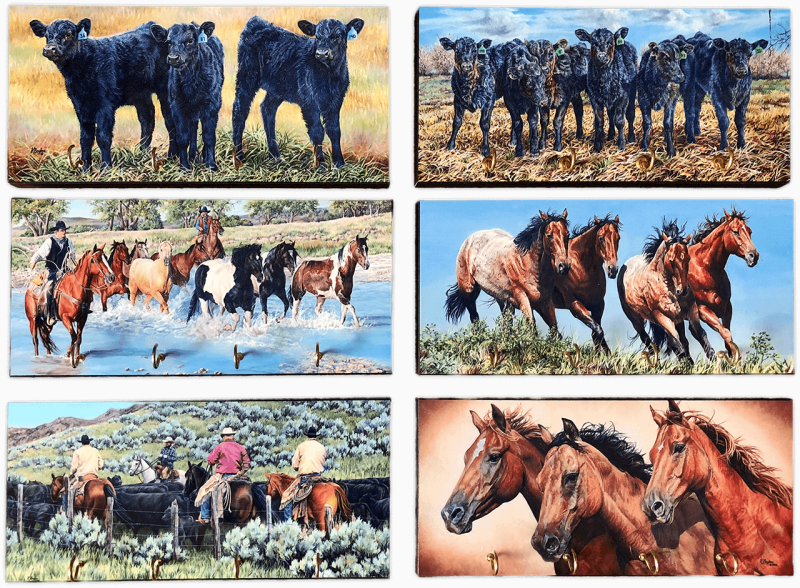 Mouse Pads
$15 each + S/H
Call to order, or Visit Our Ordering Page »